Kotuku Health and Safety AppNow Available
The benefits of this software programme is
1. Ngati Kahungunu Tairāwhiti approach to language revitalisation.
2 Uses te reo Māori along with Kiwaha or colloquial sayings, slangs or phrases to drop into everyday conversations even if you are speaking English.
3. Students can learn at their own pace and take their time in understanding things.
4. Increases the use of te reo Māori in the home and communities.
5. Bilingual programme increases the awareness and deepens your connection to other cultures and improves your performance in other academic areas.
6. You see the world through a different lense.
CLICK HERE TO VIEW IN APP STORE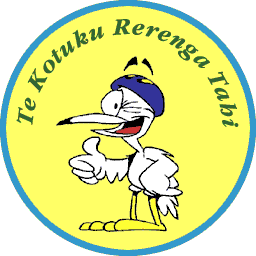 "Taku piki Kotuku, e taku, mapihi maurea
E, he taonga whakamoe i te whare
Taku mapihi kahurangi"

"The rare flight of the White Heron is like
a precious stone a precious jewel
that glows and glows
a gift from the heavens
an object of great affection"
The name, Te Kotuku originates itself from our youngest daughter, Te Kotuku and the Maori name for the White Heron.

According to Maori Orators it was only through the guidance and protection of the Kotuku that enabled Tane-nui-a-Rangi to safely ascend to the twelfth Heaven and receive from Io the supreme god the three sacred baskets of knowledge.

It was here that the Kotuku remained while Tane returned to the new world safe from all harm. Hence the proverb: "Te Kotuku Rerenga Tahi" the white heron of single flight.

From this we acknowledge the Kotuku as being symbolic of safety and protection illustrated by these simple yet invaluable resources for all people of the world.
Most of the decisions that children will make in their lifetime will not be of great importance however the decisions they make regarding their health and safety being determined to do the right thing for themselves and others are very important these decisions will make a huge difference in their lives, and the lives of others.

Kindness and Compassion

Compassion means to suffer together. From sharing in suffering comes the motivation to help relieve the suffering of others. By taking action in some ways for example wishing it were different for someone, sitting with someone who has just received bad news, or providing a meal to someone in need. We are less likely to become overwhelmed by seeing the distress of others. As we enhance our ability to really see and feel what is around us, our ability to experience compassion grows. We can reach out, feel, care, be kind and help others, not just our loved ones or friends but other living beings in our community and the world.

Te Atawhai me Te Aroha - Kindness and Compassion
Te Atawhai me te Aroha
Te whakarongo ki ngā taringa o tētahi atu
Ka kite ngā kanohi o tētahi atu
Te ngākau o tētahi atu
Ko Te Kōtuku tēnā
Kindness and Compassion
Listening with the ears of another
Seeing with the eyes of another
Feeling with the heart of another
That is Te Kōtuku